Argentina vs Croatia Live Football Score FIFA World Cup 2018 Live Streaming: Argentina were harrowed and harassed to a 1-1 draw by a determined Iceland in their opening match of this World Cup. On the other hand, Croatia pulled off a rather straightforward 2-0 win against Nigeria to go top of the Group D table, despite putting up a sterile performance. Argentina's World Cup finals campaign turning out to be pretty similar to their qualification in the sense that, they face a genuine possibility of being knocked out in the very first round if they don't manage a win here. Croatia will also know that the performance they put up in their first match would make them vulnerable here as their opponents do possess a number of players who can change the match on their own when given the chance.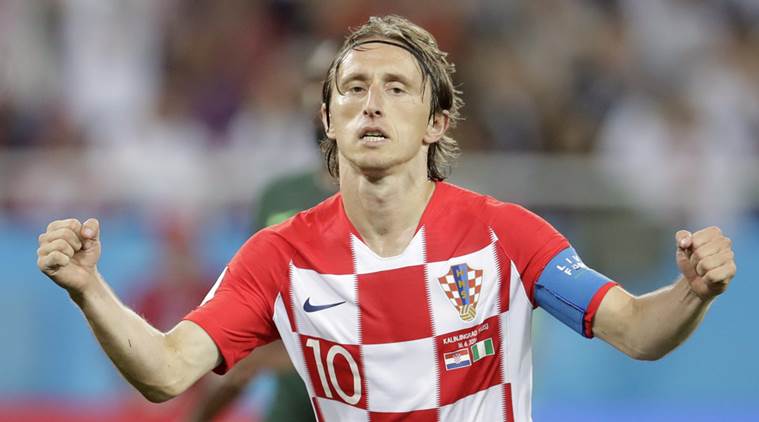 Luka Modric scored a second half penalty. (Source: Reuters)
Lionel Messi, it seems, can do only so much. Ahead of Thursday's critical World Cup match against Croatia on the banks of the Volga River, Argentina coach Jorge Sampaoli tried to temper the expectations weighing on his star player.
"Leo shouldn't shoulder all the responsibility," Sampaoli said Wednesday. "He's the best player in the world, but clearly it's impossible that a single player completely changes the situation of a match.
"He's always there to give you an extra element, but he can't be held responsible for the defeat."
Messi missed a penalty in Argentina's 1-1 draw against Iceland in the opening group match. That slip has piled the pressure on Argentina to win the second game against Croatia, which defeated Nigeria 2-0 in its opener.
Messi turns 31 on Sunday, so this may be his last World Cup. Or at least the last in which he is widely viewed as the game's top player.
"When you score with the Argentina jersey, we all take credit for it," Sampaoli said. "But when Argentina loses, it's all Leo's fault. I think that's quite unfair treatment. It's a lot of pressure for a single player to stand. I have to say I feel responsible for that missed penalty."